May 2022 Foreign Carrier Estimated Load Factors at DFW
Image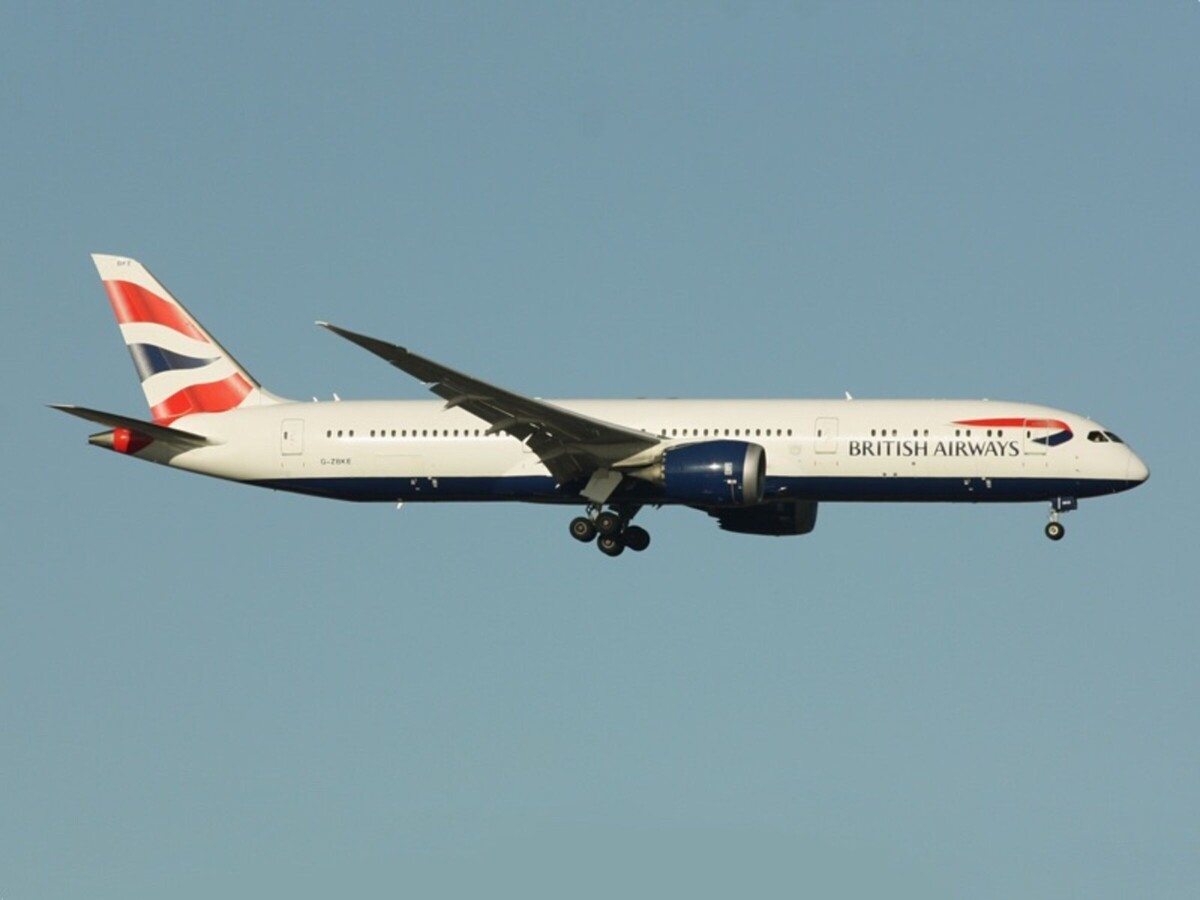 Here are our estimated load factors for the foreign flagged carriers at DFW in May 2022. These are, in my mind, pretty impressive numbers in which we really start heading into the peak summer season, and sort of "coming out of" the pandemic in a way. Certainly COVID is still around, but the dam has burst on pent up travel demand. (How that holds going forward with other economic factors remains to be seen.) Qatar with an 89 percent load factor with two daily flights is hard to describe as anything other than successful, Lufthansa and British should be happy at 87 and 82 percent, respectively. Turkish is still fairly new on the DFW route, but 83 percent is cause for a smile there as well. Overall pretty solid numbers across the board. I don't put much into Finnair sitting at 56 on a route that is just two months or so into running. The only hiccups I see would be for Mexican carriers Viva Aerobus and Volaris filling about half their seats between them.
How did we arrive at the data?
I took publicly available seat counts and other published data (OAG, airline sites etc.) showing available seats for sale, ran that against the actual passenger counts that were provided by DFW Airport, and came up with these estimates. I do not guarantee 100% accuracy, but I think we are fairly close to the true numbers. 
Total Flights Per Airline
AeroMexico 31, Air Canada 123, Air France 20, Avianca 20, British 31, Emirates 31, Japan 31, Korean 13, Lufthansa 22, Qantas 26, Qatar 62, Turkish 25, Viva 62, Volaris 41
Departure Load Factors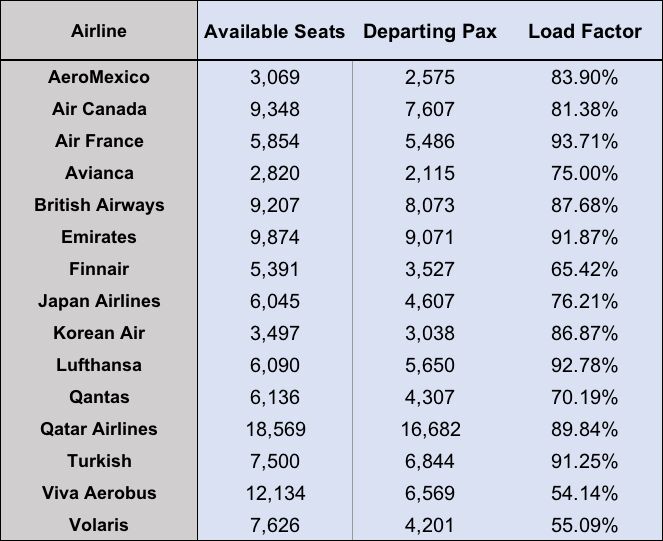 Arrival Load Factors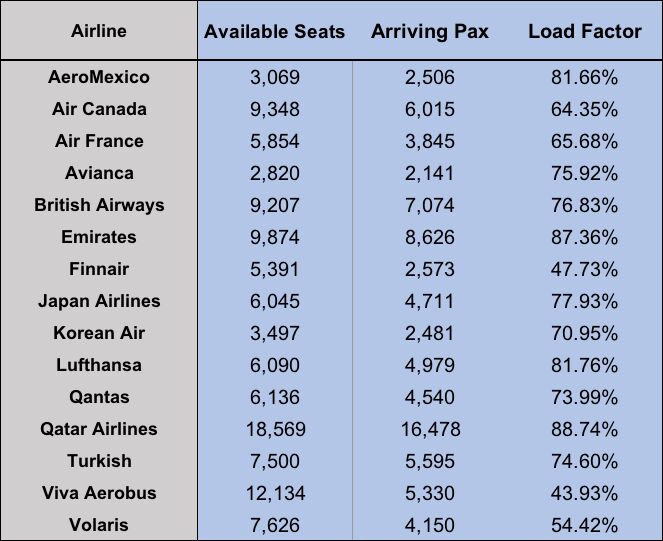 Total Estimated Load Factors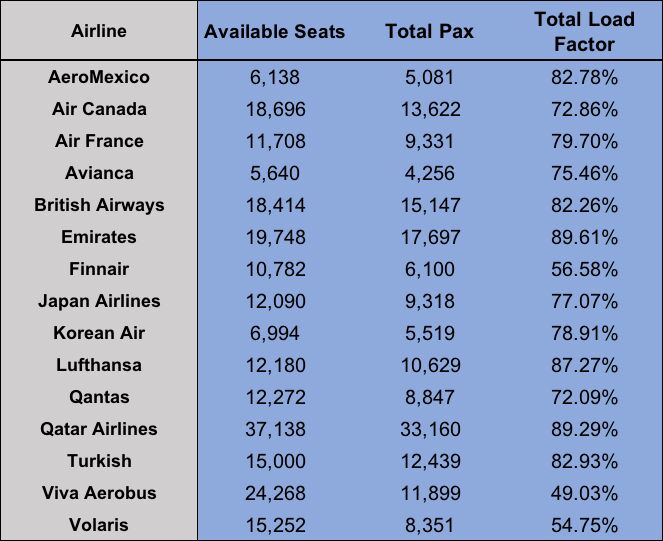 Thanks to DFW Airport for providing the full statistics as always. They are attached if you'd like to check them out.
File Attachment