June 2022 Foreign Carrier Estimated Load Factors at DFW
Image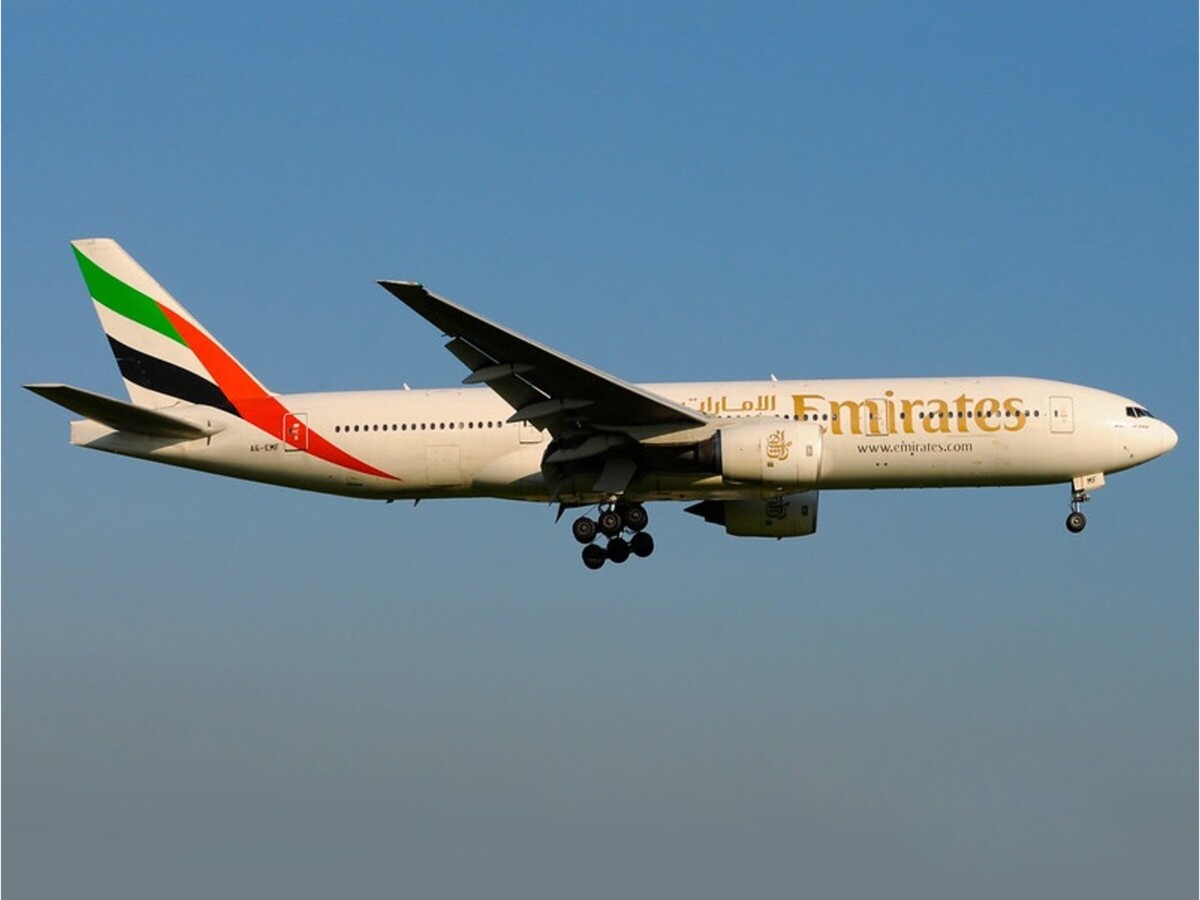 Here are our estimated load factors for the foreign flagged carriers at DFW in June 2022. Overall, these are pretty fantastic numbers. Granted, its the high season and the middle of summer, but hey, that's what we want to see, right? After a few years of sub-par numbers with the pandemic, these full aircraft are a welcome sight, with many in the mid to even high 90s. The only real dismal performer here is Viva Aerobus, and they have already announced they are reducing DFW service with Mexico City flights being dropped soon.
How did we arrive at the data?
I took publicly available seat counts and other published data (OAG, airline sites etc.) showing available seats for sale, ran that against the actual passenger counts that were provided by DFW Airport, and came up with these estimates. I do not guarantee 100% accuracy, but I think we are fairly close to the true numbers.
Total Flights Per Airline
AeroMexico 30, Air Canada 143, Air France 21, Avianca 25, British 26, Emirates 30, Japan 30, Korean 13, Lufthansa 21, Qantas 26, Qatar 60, Turkish 30, Viva 56, Volaris 42
UPDATE: Well, I forgot to factor in Iberia, who launched their DFW-Madrid, Spain (MAD) service in June. They had 17 flights on 288seat Airbus A330-200s, so 4,896 seats available. DFW reports they had 4,722 departing passengers and 3,807 arriving. So, 96.44% departing load factor and 77.75% arrival load factor. Total load factor of 87.1% - pretty remarkable for a brand new route. Looks like that one world feed and tie-up with American certainly helped!
Departure Load Factors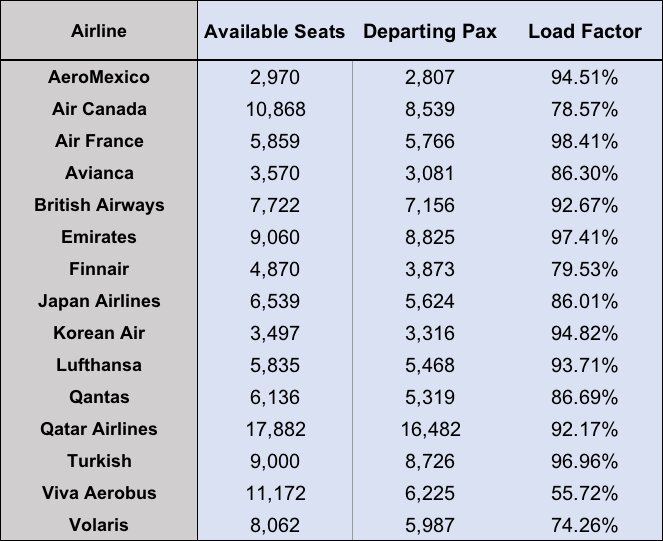 Arrival Load Factors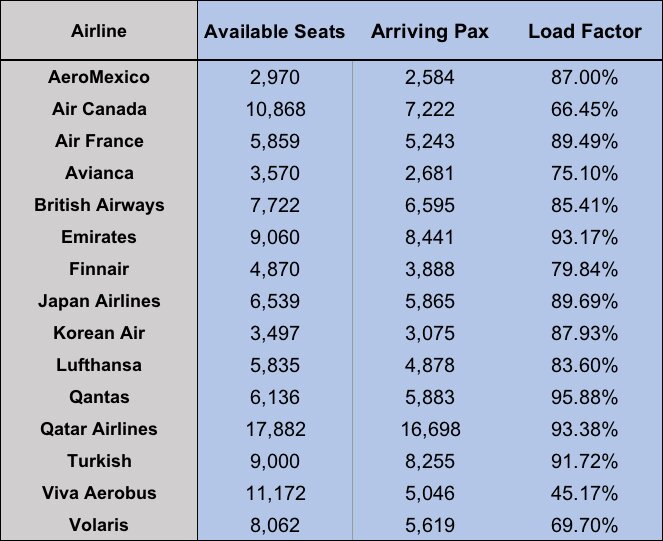 Total Estimated Load Factors