Antonov An-124 due in Fort Worth November 11-16
Image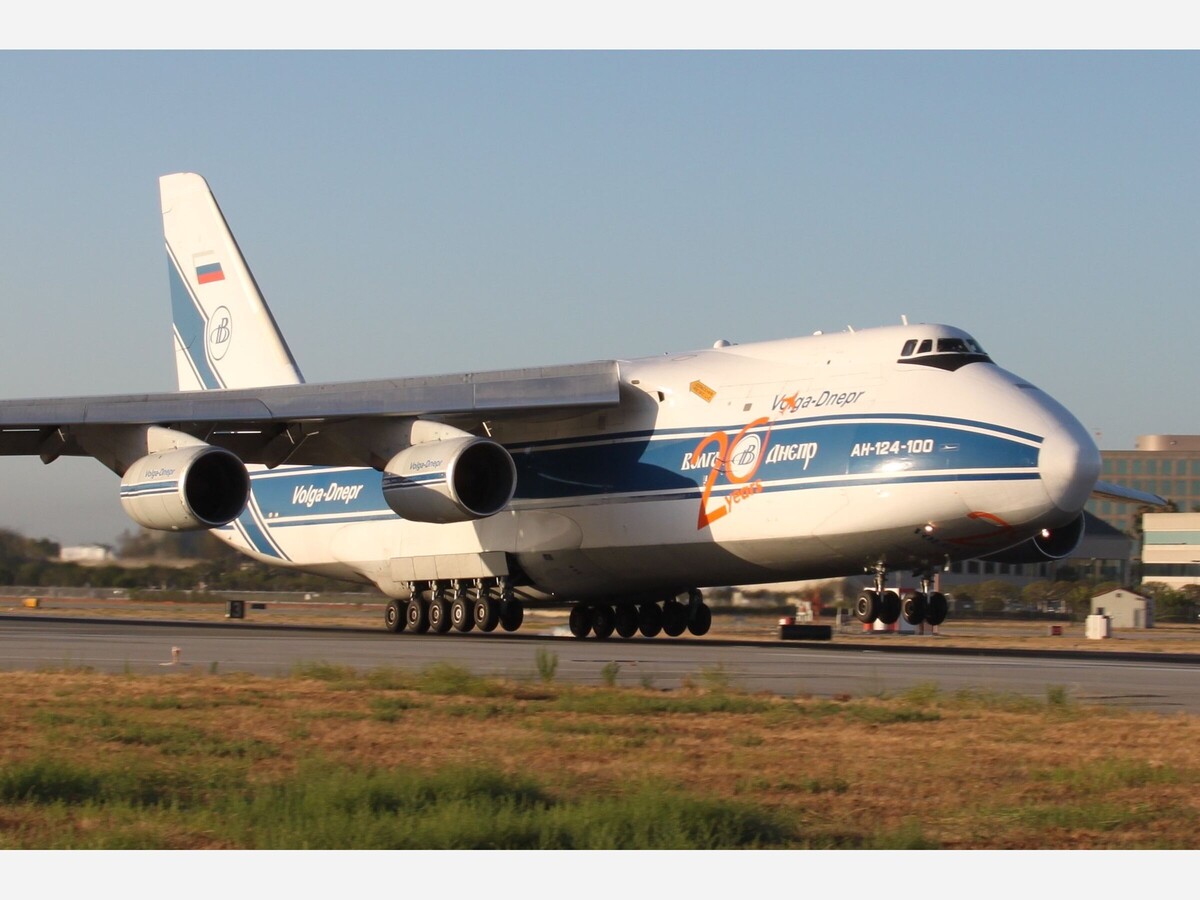 Almost certainly at Fort Worth Alliance (AFW)
Volga-Dnepr Airlines LLC ("Volga-Dnepr Airlines" or "Volga-Dnepr") respectfully requests an emergency exemption from the provisions of 49 U.S.C. §§ 40109(g) and 41703(c), and otherwise applicable provisions of the Department of Transportation ("DOT") regulations, so as to permit Volga-Dnepr to operate one (1) one-way cargo charter flight, utilizing Volga- Dnepr's AN-124-100 aircraft to transport cargo from Fort Worth, Texas to Guam, Guam on around November 11 – November 16, 2021, on behalf of Air Centers Helicopters, Inc.
The outsized cargo to be transported by Volga-Dnepr consists of four (4) EC225 Transport Helicopters with the following dimensions: L-634" x W-150" x H-168", weighing approx. 15,000 pounds each. As described, the payload is outsized and cannot be accommodated by domestic commercial carrier aircraft.
Volga-Dnepr will operate the flight on behalf of Air Centers Helicopters, Inc as part of an effort to provide urgently needed lift to leave Fort Worth not later than the set dates. Air Centers Helicopters, Inc is shipping the EC225 Helicopters to meet the deadlines to re-supply Navy ships with supplies coming from Mainland Guam. Only the use of Volga-Dnepr's outsized aircraft can make it possible to perform the services in question within the set schedule.
Due to the size of the cargo and the nature of the shipment, Air Centers Helicopters, Inc., cannot use other means of transportation to ship the cargo.
Given the schedules associated with re-supplying the Navy ships from the Mainland, Volga-Dnepr must perform the operation not later than within the set dates.
Flickr photo by John Murphy (CC BY-SA 2.0)